WORKING AT HEAVY IRON STUDIOS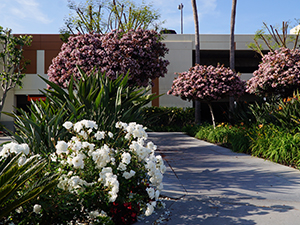 Heavy Iron is made up of terrific and talented individuals, a great mix of close-knit industry veterans and fresh faced talent. As a member of our development team you'll have the opportunity to work in a collaborative environment with industry veterans who are accomplished leaders in programming, design, art, animation and production. 
We're proud to say that more than half of our employees have been here for over 5 years.  People stay here for a lot of reasons but at the end of the day, it's about enjoying the people you work with and working on projects you can be proud of.
Our office is conveniently located in Manhattan Beach which offers up many places to enjoy lunch or catch a movie after work.
We also offer year-round fulltime and part-time internships for all disciplines. Please head on over to our internship section if you are interested.
Heavy Iron Studios wants you to help us build the future! We are looking for a Gameplay Programmer who has what it takes to make a difference on our team.
This position is responsible for a broad range of game programming duties from writing low-level platform-specific code and extending our game engine to graphics programming and implementing and tuning gameplay features. We are looking for a talented C/C++ programmer who will fit well with our team and help us make great games.
Our culture promotes collaboration and we enjoy working together. We are always looking for exceptional talent for our team. We want to hear from you if you meet the qualifications and have an interest in working on exciting projects. We pride ourselves on creating quality and timely products for our partners and players.
Requirements:
Bachelor's Degree or higher in Computer Science, a related discipline or 4 years of equivalent relevant work experience
At least two previously shipped titles
Experience building on game consoles or iOS in C++
Excellent C/C++ skills
Thorough understanding of 3D math
Strong problem solving ability
Self-motivated with an ability to take initiative
Excellent communication skills, written and verbal, in a team environment
A passion to create and to work with creative teammates to build something outstanding
Pluses:
Good all-around knowledge of computer game technology
Proficiency in C#
Experience developing on Xbox One or PlayStation 4
Graphics programming experience using DirectX 11, OpenGL or Metal
Experience designing and implementing user interfaces and tools
Experience writing networked game code and systems
Experience using middleware solutions such as Havok, Scaleform or Fmod
Knowledge of low-level programming such as graphics shaders, multithreading and optimization
Experience using Maya, the Maya API and MEL/Python scripting
Experience with Unreal UDK and Unreal Script programming
A passion for games
To apply, please submit your cover letter and current resume by emailing us to HIJobs@heavy-iron.com with Game Programming Position in subject.
All our internship positions for summer 2020 are now filled. Applications are still being accepted for fall.
We have full and part time, paid and unpaid internships available during the school term and summer breaks. 
We are looking for Software Engineering / Computer Science students interested in video game programming with solid C/C++ skills, who can take on any technical challenges from bug fixing to implementing new game features. 
In addition to providing a cover letter and resume, programming intern candidates need to show us what they're made of. Download our intern programming challenge (Challenge.zip), and follow the instructions in 'Challenge.cpp'. 
Internship Qualifications 
Candidates should be recent graduates or full-time students enrolled in an accredited undergraduate or graduate degree program

 

Applicants must be available to intern a minimum of 3 days per week during regular working hours. While we are flexible, scheduled 

workdays

 should remain consistent — as in not changing every couple of weeks

The duration of the internship is also flexible, but Heavy Iron expects at least an 

8-week

 commitment from our interns

 

All interns are required to provide their own transportation to/from our offices in Los Angeles, near the LAX airport. There are no relocation reimbursements or housing stipends for any of the intern positions

 
To apply, please submit your cover letter, current resume and completed challenge by emailing us at HI-Interns@heavy-iron.com with Heavy Iron Game Programmer Internship in the subject. 
Benefits Offered by Heavy Iron
Medical, dental and vision benefits insurance subsidized by Heavy Iron
Basic Life Insurance, AD&D insurance 100% paid by Heavy Iron
Long-term (LTD) disability insurance 100% paid by Heavy iron
Flexible spending account (For medical and dependent care)
Paid vacation and sick time, designated paid holidays as well as other paid time off
Transamerica 401K Plan
Direct Deposit
Perks
Kitchen stocked with snacks, juice, sodas and other eats
Company events throughout the year like movie screenings, picnics and festive parties
Only a 10 minute drive to Manhattan Beach & Pier
Company-paid employee parking, which includes overnight parking for employees on business trips and short-term personal getaways with a 10 minute cab/uber ride to LAX
Opportunity to submit original game ideas for future project consideration